This is a place for real estate investors and industry professionals of all experience levels to share ideas, knowledge, live events, and news related to real estate investing.
Whether you are just starting out in real estate investing and looking to learn, or are working on deal number one-hundred, the South Jersey Real Estate Investor Network can help you accomplish your goals all while having a ton of fun doing it. You are here because you know this is the best time to invest into your real estate education and network and you're right!
South Jersey Real Estate Investor Network members include beginners, seasoned investors, Realtors, accountants, attorneys, brokers, contractors, appraisers, home inspectors, mortgage lenders, rehabbers, wholesalers, cash-flow buyers, subject-to & note investors, private & hard money lenders, property managers, fund managers, and cash buyers — people looking to enjoy the many benefits of the real estate industry!
We invite you to learn more about South Jersey Real Estate Investor Network by joining us at our next networking meeting.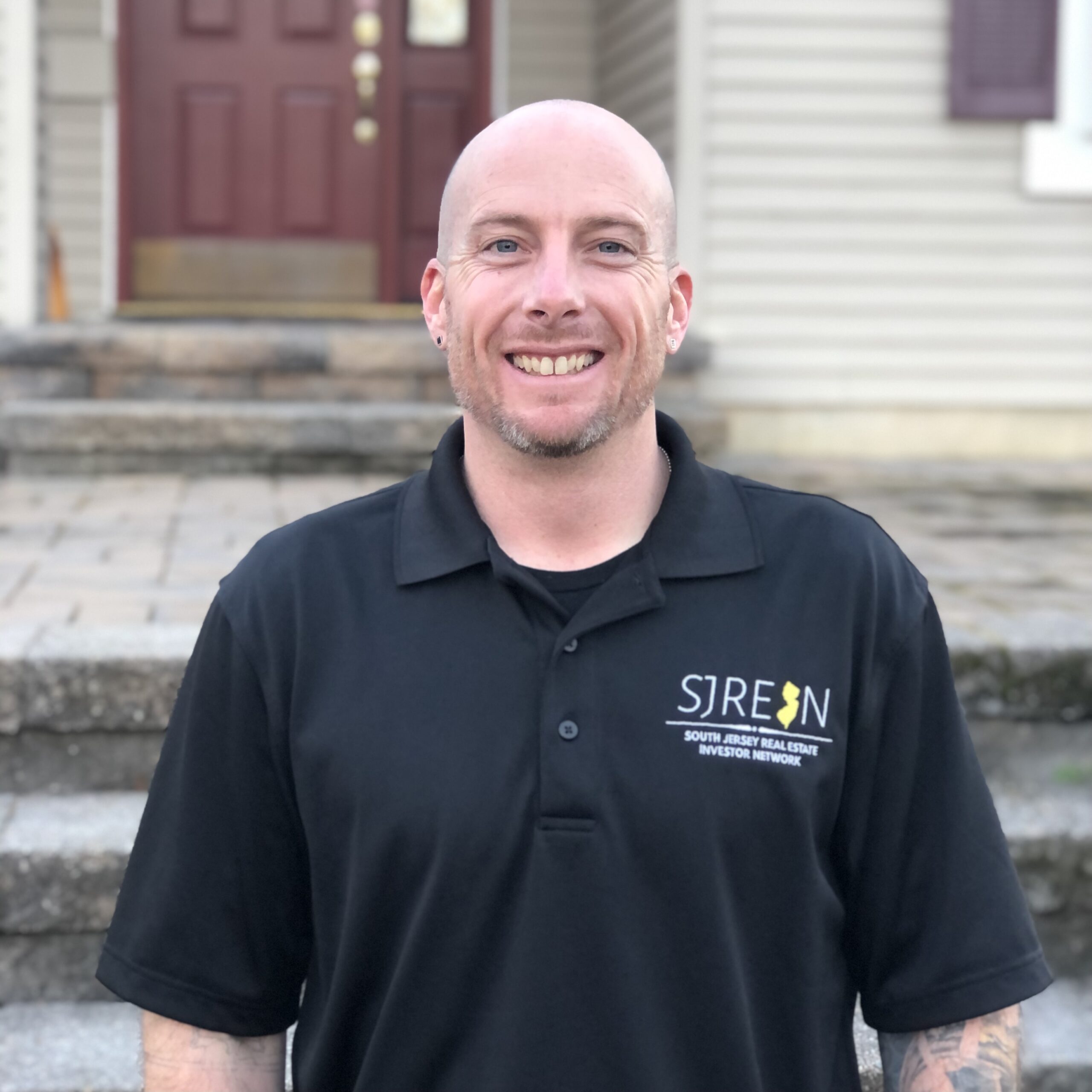 John Paul's journey through real estate has been guided by the personal and professional skills the military has instilled in him. He has excelled in the real estate industry by implementing the education and executing the action items and coaching to the highest level. During his first year of real estate John Paul founded Anchored Homes which he used to complete four flips and four wholesales. He has gone on to grow a team of 8 team members that work remotely across the world and has completed 100+ real estate transactions while adding 40+ rental units to his long term holdings portfolio.
After only two years of being a student of Fortune Builders, John Paul was recognized as a top-performing student and community influencer and was invited to become a Real Estate and Marketing coach. As a coach John Paul was top-rated by students, peers and staff for his incredible energy, creativity and genuine interactions. Having coached more than 3,000 students first hand John Paul has had the distinct privilege of evaluating businesses and markets across the country which has expanded his knowledge and resources.
In 2016, John Paul attended his first real estate networking event where he was greeted with judgement, cold shoulders and closed minded individuals. His passion for collaboration and abundance mindset inspired him to found the South Jersey Real Estate Investor Network in Atlantic County. His passion to inspire and share all his tools and experiences have been a driving force in growing the group from one investor at the first event to a group that has over 1,300 members and hosting more that 30 events. Investors in the group have completed more than 100+ deals since its inception.
In 2020, John Paul co-founded Social Soaring, a Social Media Management company, Best Skip Tracer, a company that provides contact information for lead lists, Love My Stay, a Short Term Rental company
John Paul currently lives in Virginia and operates all of his businesses remotely.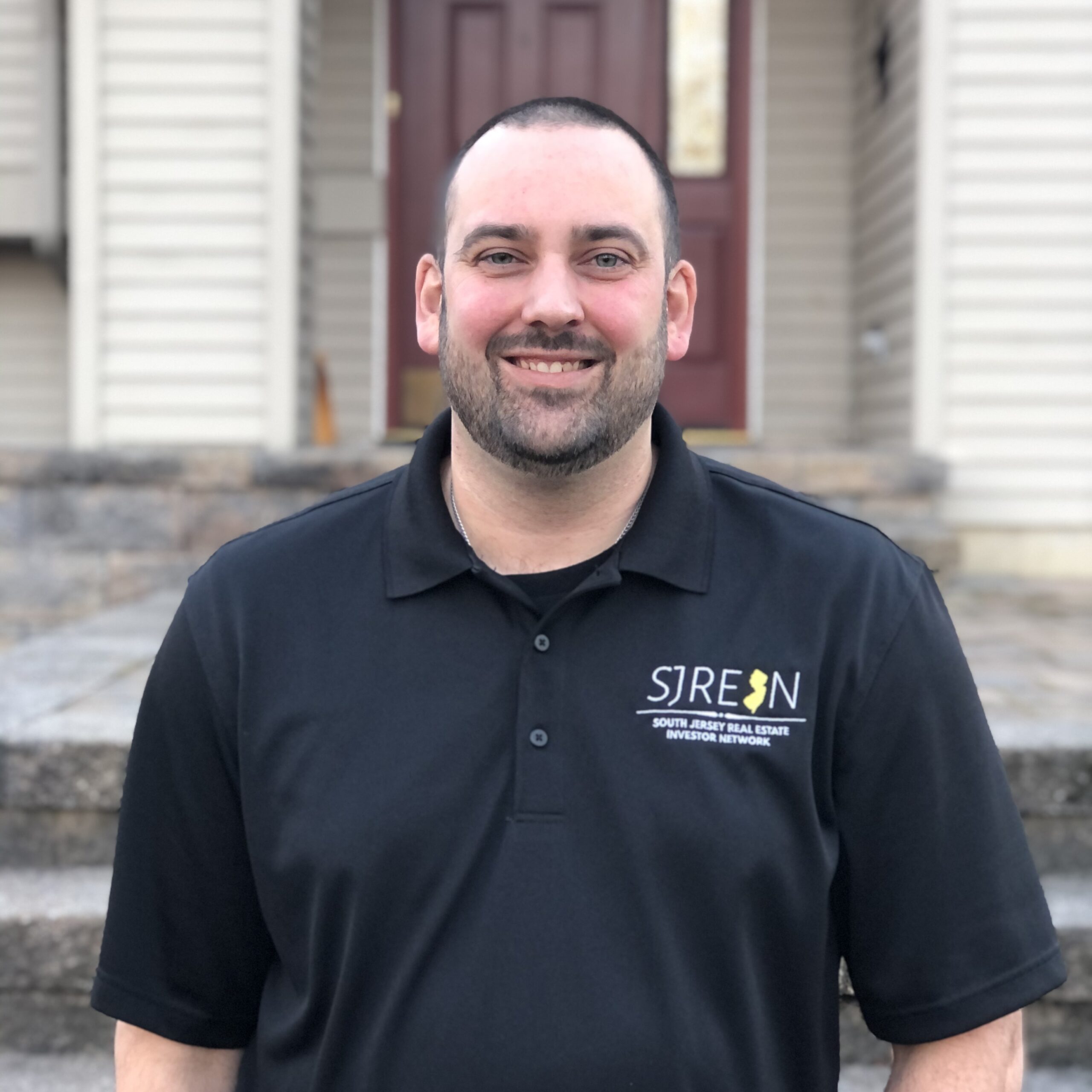 Phil Tudor has a very extensive background and upbringing in the construction industry from the mentoring and guidance of his father who ran a construction company for 30+ years, and is now in code enforcement and a building inspector. In 2015 Phil founded his own construction, landscaping and painting business which he still operates today. Phil started by doing property preservation work for Fannie Mae REO properties which included removing trash, general maintenance and small repairs. After acquiring 60 properties and becoming the #1 contractor in Southern New Jersey for Fannie Mae, he leveraged that into providing renovating services for investors and residential homeowners.
In 2017 Phil was determined to become a real estate investor himself and joined Fortune Builders, a top-rated real estate education company. During that time he founded Steadfast Homes and acquired and renovated 3 properties in his first year. That new real estate company went on to partner with Anchored Homes and help do 30+ flips, and 30+ rentals within 2 years.
Phil applied his personal construction knowledge, his Fortune Builders education, and leadership skills to oversee all construction projects within the Anchored Homes-Steadfast Homes partnership. He oversaw and managed up to 10 projects at a time! These projects' renovation budgets ranged from 10k – 125k.
In 2019, Phil was asked to take over and host the South Jersey Real Estate Investor Network. He saw the potential that was started by both John Paul Kilduff II and the Ulland's, and decided to invest heavily into making it the best investor meetup group in South Jersey.
Phil currently continues to build and refine both his Construction & Painting company and the South Jersey Real Estate Investor Network.
What Our Members Say About Us
Always a great time networking and picking up ninja tips on topics like branding your projects with certain accent tiling and lighting.
This group takes a different approach and promotes cooperation & working together so we can all build our financial future.
It's great talking to contractors and getting a better idea on what our numbers should be. It's allowed me to tighten up my repair estimates.